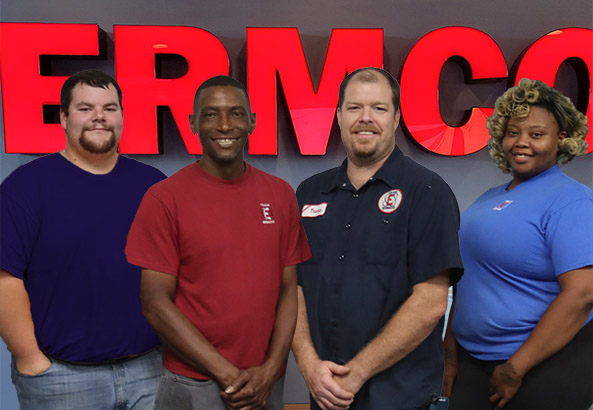 ERMCO Mentors Blake Ellis, Antonio Pickens, Travis Davis and Carla Gaylor have been mentoring new employees since March 2022.
"Our Pole Plant mentors guide new employees through the tough times and struggles that they face in their new jobs and environments.
I truly feel we can grown the ERMCO Mentor Program even more and reach a larger crowd. I want our program to be so successful that other companies call us for advice on implementing similar programs at their facilities.
I encourage everyone to sit down and talk to these mentors. Trust me, you will leave the conversation feeling inspired and motivated by the positive feedback they receive from new and old employees about the program."
Pole Plant Manufacturing Manager John Taylor
Pole Plant Manufacturing Manager John Taylor