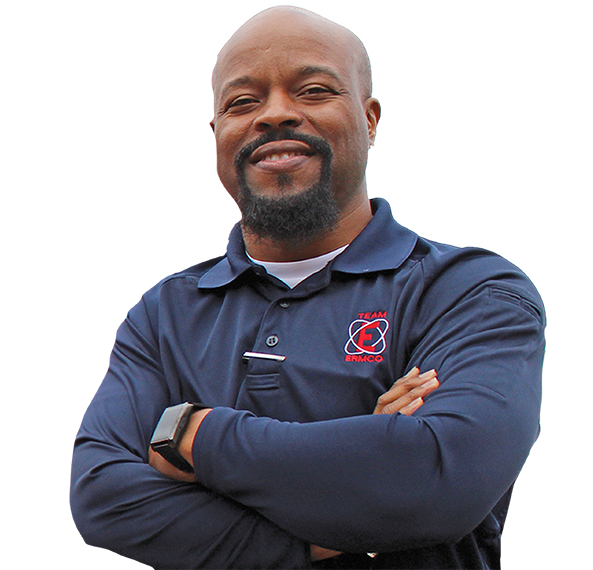 Core & Coil Supervisor
Three Phase Plant
Your supervisor, Maurice Jordan, vividly remembers when he started at ERMCO. It was the same day has his daughter's birthday in 1999. He worked at the Pad Plant as a Core/Coil Assembler.
"I always knew that I wanted to find a company where I could grow and achieve success. I began taking advantage of opportunities to develop my knowledge and my skills at ERMCO and I steadily made my way up the ladder."
"I also knew that making my career at ERMCO would be a great way to support my family. For over fity years, ERMCO has offered top-of-the-industry pay and excellent benefits."
Maurice enjoys working at ERMCO because he works with "a great team of people." "We struggle sometimes. We set goals that seem unachievable but as a team we always achieve them."
When Maurice isn't working, he enjoys spending time with his family and his church family. He is also quite a musician. He plays lead guitar, bass guitar and keyboards.