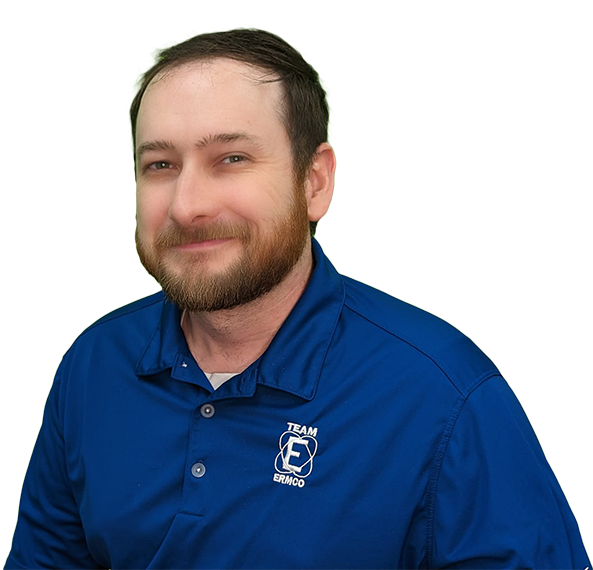 Quality Supervisor
Three Phase Plant
Your supervisor, Kenneth Hill, started at ERMCO in 2014 in the Three Phase Plant Metal Prep Department on the press brake / shake table. He was a Metal Prep Department Team Leader from 2015 to 2017 when he became the Internal Assembly Department Team Leader. After a few other strategic moves, Kenneth accepted the position of Three Phase Quality Supervisor in early 2023.
"ERMCO has always been a part of my family. My grandfather worked at ERMCO in the 1980s so I knew it was a good company, somewhere I could work and retire from."
"What I love most about working here is knowing that what we do matters. The time and effort we put into making quality transformers makes a difference in lives of millions of people every second of every day."
When Kenneth isn't at work, he loves to travel with his wife and their boys. During the summer months, the family enjoys spending time at the lake.