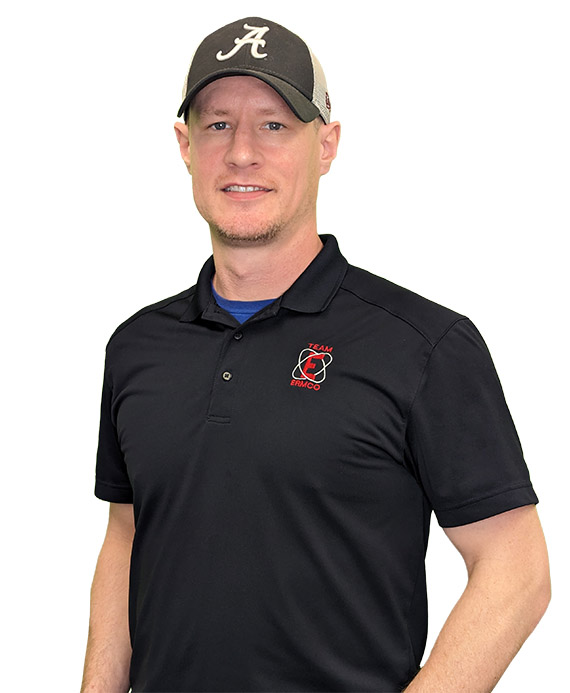 Quality Supervisor
Pad Plant
Your supervisor Josh Williams began his career at ERMCO in 2016 in the Pole Internal Assembly Department. In 2018, he bid on a Quality Assurance Representative job in the Pad Plant Quality Department. In 2020, he was promoted to Department Shift Leader; in 2023, he was promoted to Department Supervisor.
"From day one, I was motivated and committed to learning at ERMCO. I learned about the company, its processes, and the different jobs. I cross-trained every chance I got. I was motivated to advance within the company and put in the work to show my colleagues and manager what I could do. I maintained a good attendance record and showed up to work daily with a positive attitude. I took advantage of opportunities to showcase my skills and abilities to others. When given the opportunities, I showed I could succeed."
Josh said he only knew a little about ERMCO before he started work here in 2016. " I was living and working in another state and wanted to move back closer to home. I discovered ERMCO was a good place to work with great benefits. Based on what I learned about ERMCO, I felt it was a good place to get my foot in the door, start a career, and work towards advancing."
Josh likes to hang out with his family when he isn't at work. He's also a huge football and MMA fan and enjoys going to car shows and events. He has his own classic Z06 Corvette.