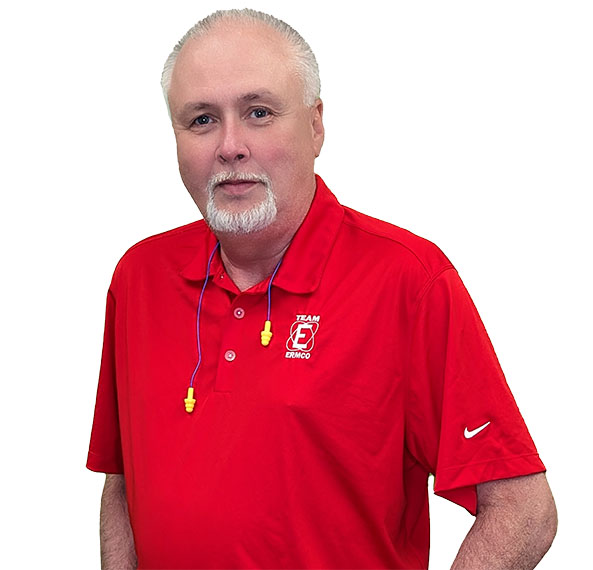 Final Assembly Department
Pole Plant
Your supervisor Jessie Ashley started at ERMCO in 1984. During his 38-year career, he has worked at the Pad Plant as a Final Assembler, Utility Employee and QA Shift Leader. He moved to the Pole Plant in 2019 and worked as a QA Shift Leader prior to being promoted to Third Shift Plant Supervisor and then Pole Plant Final Assembly Supervisor.
Jessie also implemented and now supervises the very successful Pole Plant Mentorship Program.
Jessie believes that a leader's disposition affects an organization and that having a positive attitude is the most critical leadership trait. "Positive leaders are like magnets. They create an environment of trust, confidence, and resilience and build a team of champions and advocates. Being positive and having a great team is crucial when we are faced with conflicts or obstacles. When that happens, we have the confidence to work together to come up with solutions."
When Jessie isn't at work, he enjoys officiating high school football and basketball games and playing golf.