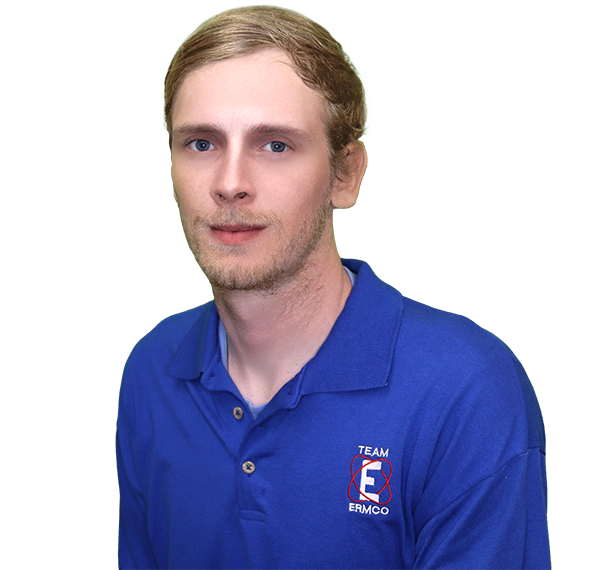 Second Shift Supervisor
Three Phase Plant
Second Shift Supervisor Jeremy Ballinger began his career at ERMCO in 2016, working in the Pad Plant Core Coil Department. Jeremy advanced through hard work, dedication, attention to detail, and a willingness to learn. As the shift supervisor, his responsibilities include overseeing a second shift with 100+ employees. The most important aspects of his job are ensuring employee safety and product quality while meeting production goals.
"I have a passion for building transformers and being part of a family that powers your family. I like knowing when I go home and turn on the lights that I had something to do with that."
When Jeremy isn't working, he enjoys deer and turkey hunting, playing golf, and camping with his family.