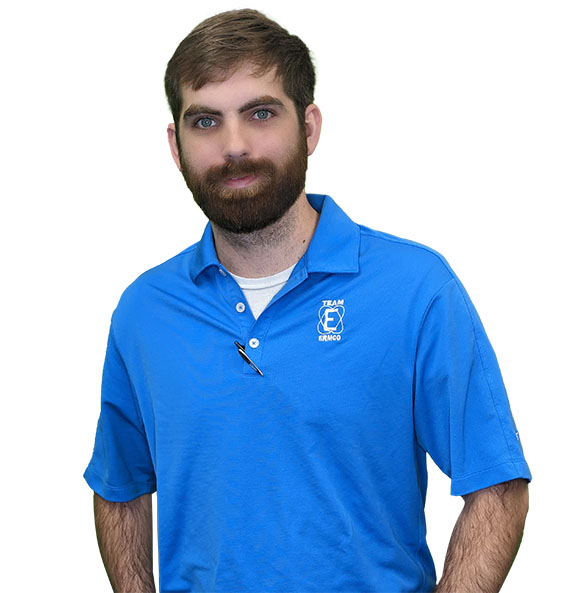 Coil Department
Pole Plant
Your supervisor Jeramy Eberst began his career at ERMCO in 2016 as a Coil Handler in the Pad Plant Coil Department.
"I was given the opportunity to become a floater at Pad and was able to learn every job in the department. In 2019, I moved to the newly opened Pole Plant as the Coil Department Third Shift Team Leader, and in 2021, I was offered the Coil Department Supervisor position. Since starting at ERMCO, I've always tried to learn everything I could, not only the Coil Department but also the whole production process."
Jeramy began his career at ERMCO to build a comfortable life for his family. He knew ERMCO offered excellent benefits, pay, and a positive work atmosphere. "I like the family environment and the opportunities ERMCO offers for people to grow and advance with the company."
When Jeramy isn't at work, he enjoys spending time with his wife and son. He also likes to hunt, fish, and play golf.