January 2023
CULTURE CHAMPION
"Wes truly cares about ERMCO and wants what is best for our company and his fellow teammates. ERMCO is a better place with him on the team."
Lisa Curtis, 3PH Plant Quality Manager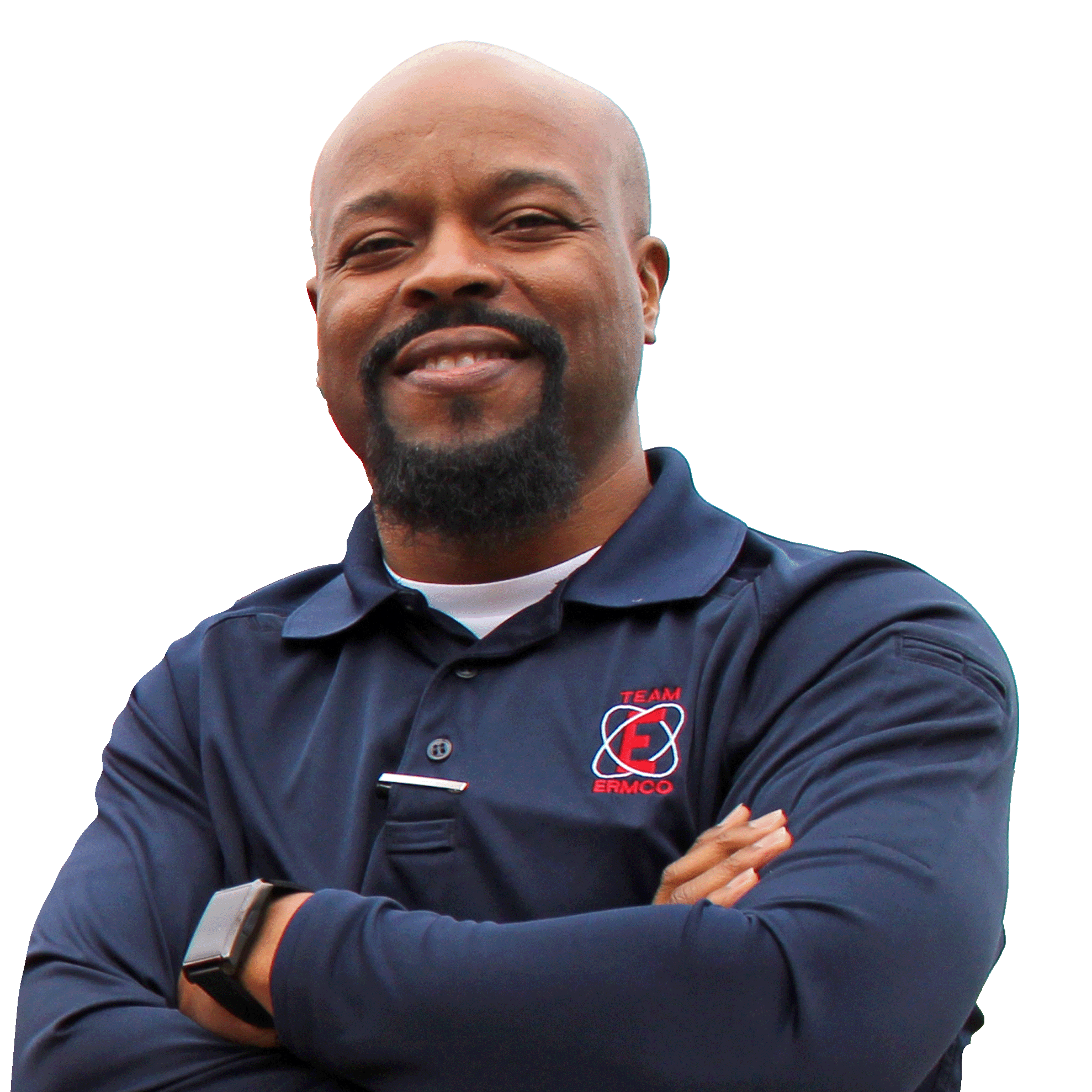 "Wes truly cares about ERMCO and wants what is best for our company and his fellow teammates. ERMCO is a better place with him on the team."
Lisa Curtis, 3PH Quality Manager
"Wes truly cares about ERMCO and wants what is best for our company and his fellow teammates. ERMCO is a better place with him on the team." Lisa Curtis, 3PH Plant Quality Manager
"Wes truly cares about ERMCO and wants what is best for our company and his fellow teammates. ERMCO is a better place with him on the team."
Lisa Curtis, 3PH Plant Quality Manager
Westley Paschal was selected as ERMCO's January 2023 Culture Champion by the Culture Council. Paschal, who works at our 3PH plant in Quality, has worked in numerous departments over his 10-year career at ERMCO.
"I have worked in coil winding, final assembly, paint and quality," said Westley. "I have worked in several departments to try and broaden my knowledge of the process and become a better asset to the company."
Paschal said he initially joined Team ERMCO due to the pay, benefits, work/life balance, and the people.
Lisa Curtis, 3PH Quality Manager noted Westley truly cares about ERMCO and wants what is best for the company as well as his fellow teammates. She describes Westley has respectful, having a positive influence, a team player, patient, and having an excellent attitude even when faced with rejection.
"On numerous occasions, Wes has worked to help employees with negative attitudes and helped turn their outlook around," said Curtis. "He always remains calm and collected even during adversity. He is constantly evaluating processes to attempt to identify areas to improve things both inside and outside his department."
Westley understands the impact ERMCO has on the communities we serve and shares it with his fellow workers.
"I try to stress the importance of what we do as a company," he explained. "Knowing that what you do matters gives people a sense of purpose."
Perhaps, Curtis said it best referring to Paschal, "ERMCO is a better place with Wes on the team."