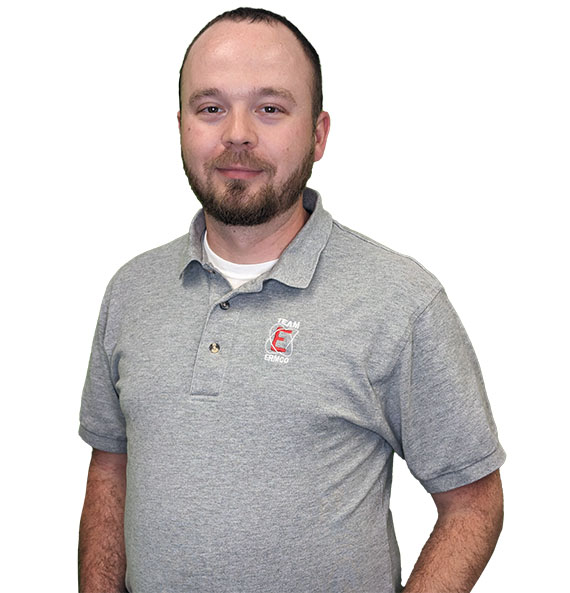 Quality Supervisor
Pole Plant
Your supervisor Donald Hudson began his career at ERMCO in 2012 in the Pole Final Assembly Department, attaching covers to tanks.
"I worked in FA Pole for one and half years, during which I learned almost every job in the department. I then moved to Quality Pole Testing, where I worked for five years before becoming a Third Shift Quality Leader. I moved to the Pole Plant when the third shift pole line transferred there. I worked as Third Shift Quality Leader for two years before going to the first shift. After working for a year on the first shift, I was promoted to Pole Plant Quality Supervisor."
"I wanted to work at ERMCO for the pay, benefits, and job security, but I've stayed because I like the people. It's simple, good people make the day a little better," Donald explained.
When Donald isn't at ERMCO, he likes to fish, use his telescope, play PC games, and go long-range target shooting.