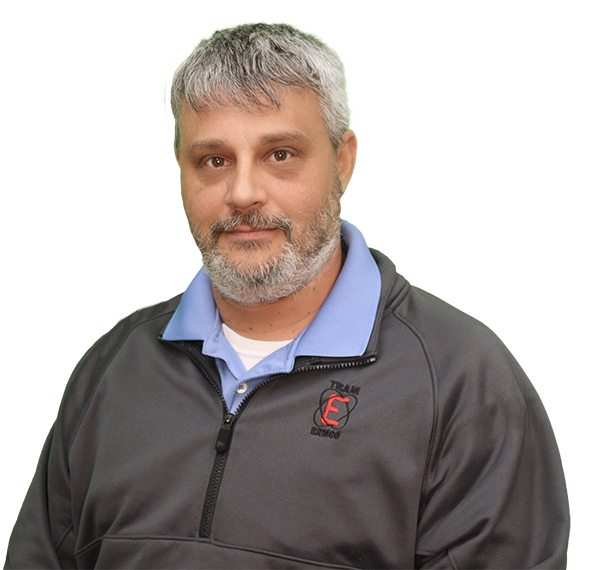 Winding Supervisor
Three Phase Plant
Your supervisor, Brad Earp, started at ERMCO in 1996 in the Pad Plant Final Assembly Department. After moving to the Three Phase Plant, he was promoted to Paint Department Team Leader in 2012. It was at that time that he realized he wanted a future at ERMCO so he spoke to his supervisor about opportunities for growth.
"He showed me the path I needed to take. I also had several great mentors at ERMCO who pushed and challenged me."
Brad wanted to work at ERMCO because he had family members who worked here. He knew that ERMCO offered the best pay and benefits in the area.
After over two decades at ERMCO, Brad said, "I love the people and the atmosphere. I also love the different challenges each day brings."
When Brad isn't at work, he loves spending time with his family riding SXS and camping at the lake during the summer. He's also an avid gun enthusiast.